Season Details and Schedule: Laid to Waste
Morgen
Community Manager, Staff
Posts: 257
Season Details: Laid to Waste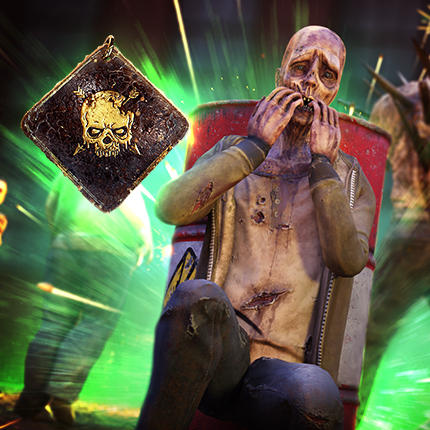 Hope you had a chill Summer Season because it's time for action!
Laid to Waste
Season has just begun! 💪
Complete Group Boards and participate in events throughout the Season to earn Season Tokens
Use your Season Tokens to unlock more cards in the Shop: NEW Mythic Wrecker Shotgun, Legendary Hershel, Legendary Reclaimer Shotgun, Epic Mercer and more!
New Consumable Offers will be available each round in the Season Shop


Due to a popular request, we are bringing back the longer Seasons! Yep, we'll be testing a 6-week group board this Season, details below:
The "Laid to Waste" Season is longer than usual with
6 Rounds
! All Rounds begin at 12:00 UTC:
Round 1: July 14th
Round 2: July 21st
Round 3: July 28th
Round 4: August 4th
Round 5: August 11th
Round 6: August 18th
🏁 Season ends August 24th
Season Shop Offers
What's new this Season?
New Mission Type: Whisperer Rescue 😱

                   

Watch out as Whisperers may be lurking in your Rescue missions now!
This one was inspired by many of your suggestions on social media and we thought we should give it a try.       
 - Whisperer Rescues count as both Whisperer Missions 
and
Rescue missions in Group boards and quests to help speed up your progress.
 - Any Whisperer kills done in Rescue missions count as Whisperer kills as usual.
Note:
Whisperer Rescue missions may take a while to populate but they'll be there.. when you least expect them. 😏
Group boards start right away as usual. Since we have the Anniversary events running in July, the Season events (Explore quests, Token event, Milestone event) will only start on August 1st and after, stay tuned for an updated event schedule.
We hope you enjoy the Season and any feedback - let us know!