KA-BOOM! Hint for lock in
gespuer
Member
In the challenge Ka-boom! at mission "lock in" your survivors are placed at a certain point to close the gates. Especially when you close the upper gate and the second exploder appears above, your survivor at the certain place would be in the dangerous area when your other survivors shot the exploder.
Therefore it's better to "block" that certain place and close the gate with another survivor from a different spot.
You can see how I block the certain spot with Daryl so Abraham will close the upper gate (1:35 - 1:44).
EDIT: Be sure not to have a survivor of distance weapon with retaliate or revenge
or a bruiser with punish
since he can shoot the boomie by "mistake" and causes an injury.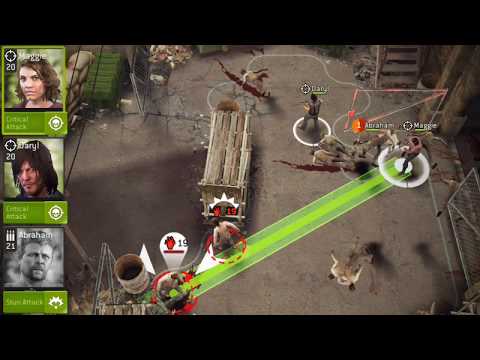 Kill'em all &
J
ust
S
urvive
S
omehow
Member & founder of
#nocarlclub
Playin' since 15.01.2016