DLich hoping to finish top 98.6 global (Cycle 56)

DLich
Member
Posts: 5,541
It has been 10 Cycles since I last attempted a climb at the Outpost Leader boards. I attained a total of 7066 Influence during cycle 46 between January 2, 2018 and January 16, 2018. Tomorrow, May 22, 2018 I begin my trek to regain my position on the global leader boards. I will take screen shots along the way to mark my journey.
Basically I'm using this thread as an online progression journal. I wish all of you well while the next 2 weeks I will be decimating any and every outpost I come across. Please do not take it personally. My mission statement is to achieve a higher rank than I did last time I attempted this accomplishment.
I have estimated an average of 150 influence a day necessary to attain the same amount of influence I did last time I attempted this. As I do hope to attain a higher rank I will have to aim higher. Perhaps 175 influence a day.
I will post an update every evening in this thread around 8pm est.
My Goal ultimately is to achieve higher influence and ranking than this...
Global Rank 99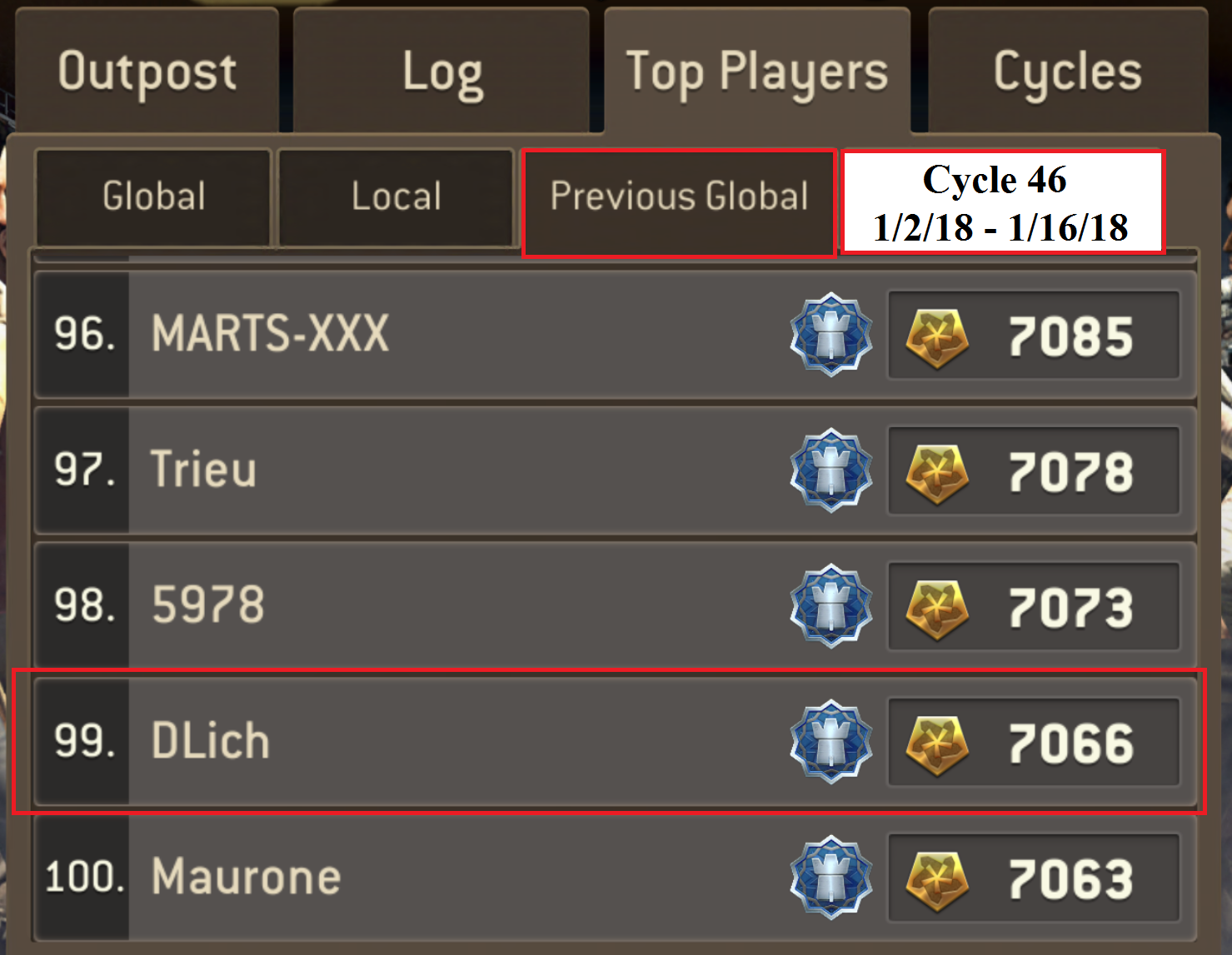 Local USA Rank 28