Challenge Tips - The Grocery Store - Clear Out Sale
LHammonds
Member
Posts: 24
Source:
https://twd.hammondslegacy.com/viewtopic.php?f=8&t=159
Mission: Kill All Walkers.
Suggestions:
There's no threat timer so feel free to go loud without worry about more waves of walkers arriving. Most walkers on the right so keep left as long as possible.
Special Enemies:
Tank - Their attacks result in a stun for one round. Recommended to use Scout, Hunter or Shooter against them.
Survivor Selection Screen:
Leader: Sniper
Middle: Shooter
Right: Assault
Initial drop order:
Top: Leader
Middle Shooter
Bottom: Assault
Initial layout of map upon arrival:
Gameplay Video:
+4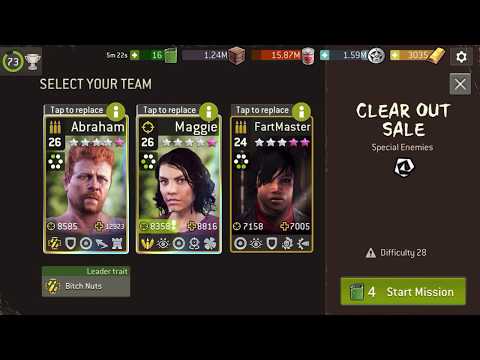 +5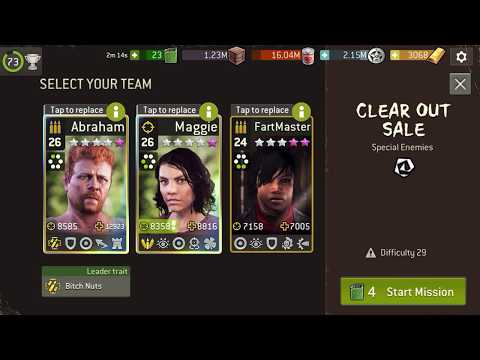 +6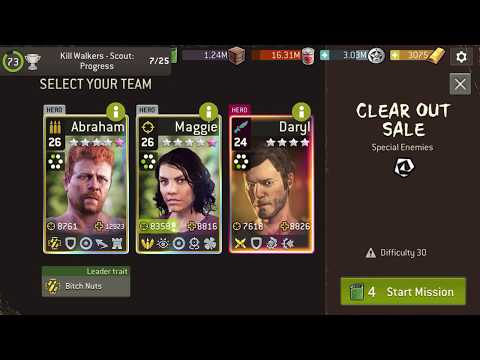 +7