Challenge Tips - Ghost Town - Sunday Traffic
LHammonds
Member
Posts: 24
Source:
https://twd.hammondslegacy.com/viewtopic.php?f=8&t=165
Mission: See if there're any supplies in the area.
Suggestions:
Threat timer is 3 turns before the 1st wave arrives. Opening the car's trunk will spawn 2 walkers immediately. Opening the van will spawn 1 tank immediately but sometimes you find the loot before needing to open the van.
There are 2 armored walkers that are initially spawned on the map and are typically on the right side of the map.
Special Enemies:
Armored Walker - Bullets are less effective. Recommended classes: Scout, Warrior, Bruiser.
Tank - Their attacks result in a stun for one round. Recommended to use Scout, Hunter or Shooter against them.
Survivor Selection Screen:
Leader: Sniper
Middle: Shooter
Right: Assault
Initial drop order:
Top: Leader
Middle Shooter
Bottom: Assault
Initial layout of map upon arrival:
Gameplay Video:
+4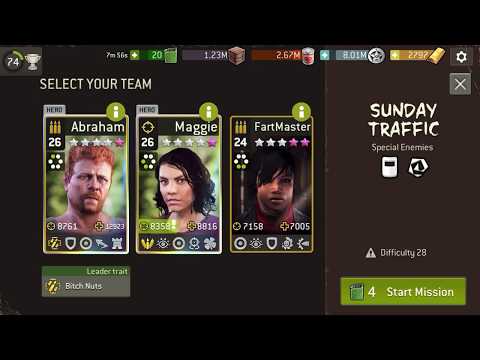 +5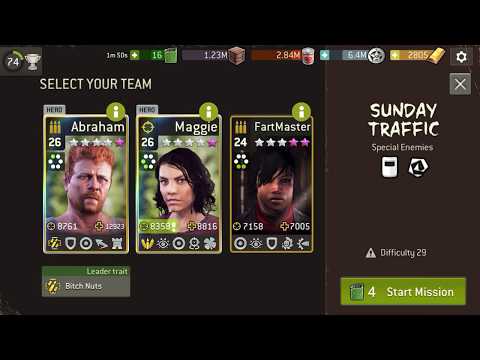 +6