Challenge Tips - In the Dead of the Night - Nightly Visitors
LHammonds
Member
Posts: 24
Source:
https://twd.hammondslegacy.com/viewtopic.php?f=8&t=61
Mission: Kill the boss walkers.
Suggestions:
There are two tanks. Take your time and build up your charge attacks without making noise if possible. You can probably take out the first tank before the 2nd wave arrives. Once the 2nd wave arrives, feel free to make noise and use your charge attacks against the last tank when appropriate and leave before the 3rd wave arrives.
Special Enemies:
Tank - Their attacks result in a stun for one round. Recommended to use Scout, Hunter or Shooter against them.
Survivor Selection Screen:
Leader: Sniper
Middle: Shooter
Right: Assault
Initial drop order:
Top: Leader
Middle Shooter
Bottom: Assault
Initial layout of map upon arrival:
Gameplay Video:
+4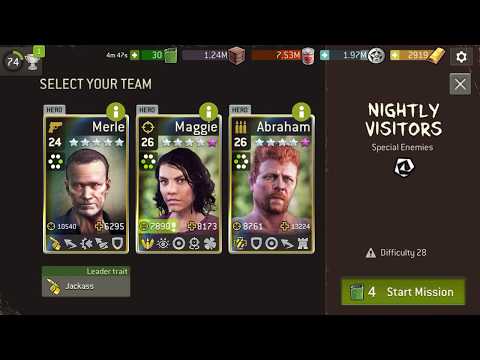 +5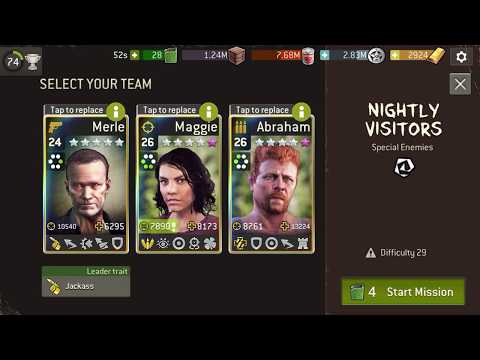 +6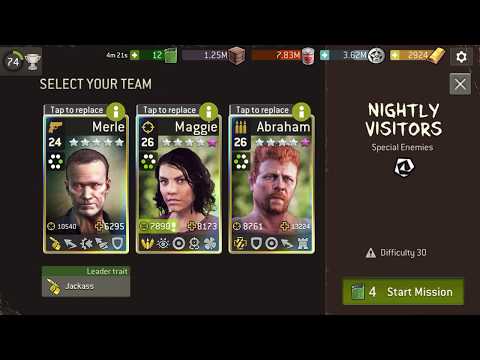 +7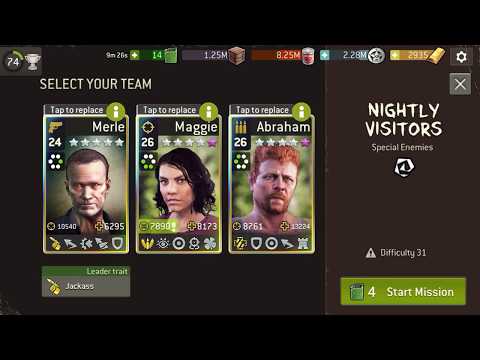 +8