When you're poor but your kid wants Lucille
TheLostOnes
Member
Posts: 3,032
An NML play
Dad
: "Son, so I know you've been wanting that Lucille bat all your friends have. And you know we can't afford NG's prices, but..."
Son
: "But what, dad? Am I getting it anyway??"
Dad
: "Yes, I mean, no. I mean: you'll get something that's just as good as Lucille."
Son
: "Eeeh, okay, what is it?"
Dad
: "This!"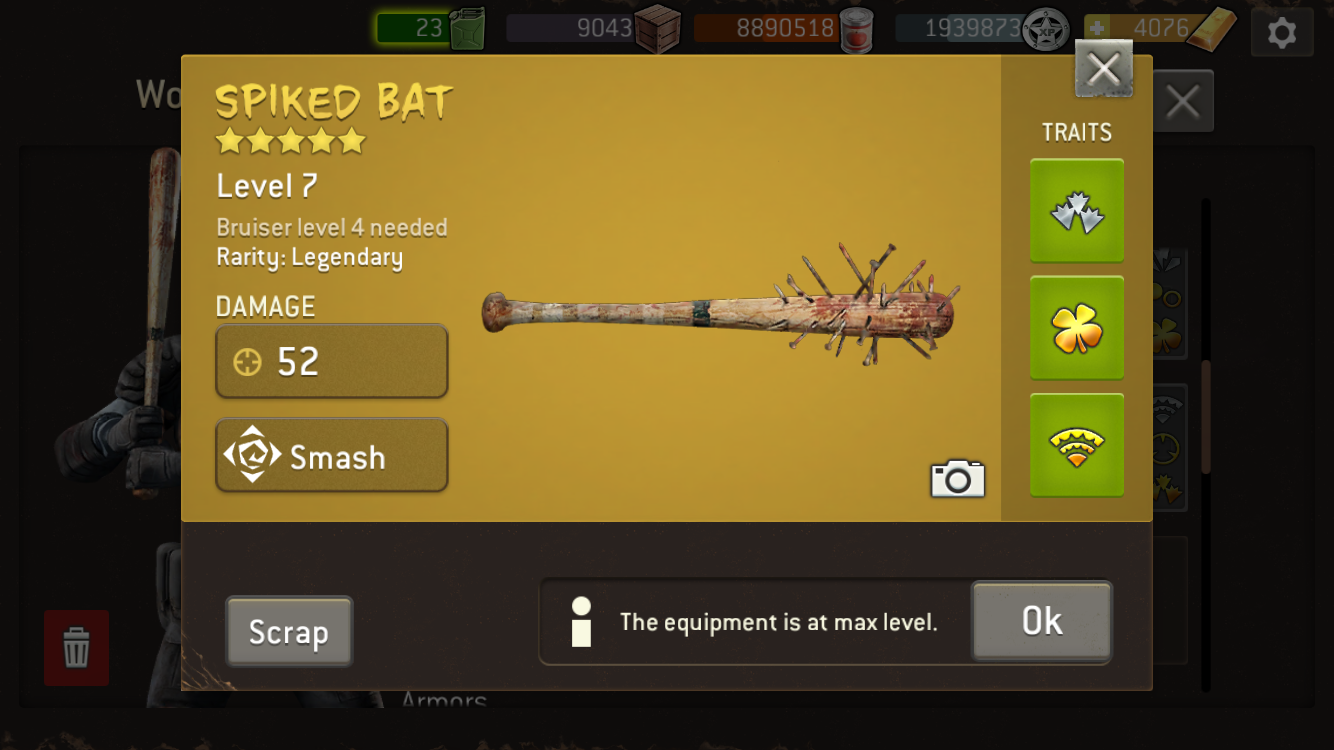 Son
: "That's not the Lucille. That one has silver crit, not gold crit like the one in the TG shop. And I need a base level 19 bat, that one is base level 4. This is what I want:"
Dad
: "But I have already upgraded it for you! It's legendary and it has that gold wifi-signal as well as gold luck and I know all the cool kids love those traits."
Son
: "That's not a wifi-signal. It's the concussion trait and it has been nerfed. And don't get me started on luck."
Dad
: "Well, stop being so damn ungrateful. I even hammered in those cool metal spikes so it looks like the Lucille."
Son
: "The Lucille doesn't have spikes, it has barbed wire! But… I guess it's something. Thanks dad, thanks for trying."
Dad
: "You bet son. Now run up to your mom, she has something for you. She's sewing four extra stars on that Reinforced Fortress Armor that your cousin grew out of and she's dyeing it yellow. You can wear that when you hang out with your friends tonight."
Curtains
I'm lost.
Check out the DMZ guild. We're recruiting.
Here
.