To promote or not promote (scout)?
Mabiki
Member
Posts: 1,732
Usually I'm pretty sure which survivors I want to invest in, but this time not so much. Until this pull, I had 3 scouts - Glenn, Charlie and Nightman. I love Charlie, pulled him as epic and promoted and got Strong as 5th trait. Glenn is good for tomatoes and will be decent when I finally get him to epic/legendary status. Nightman has some desirable traits but DS is always a spoiler as the trait just doesnt seem useful to
Me.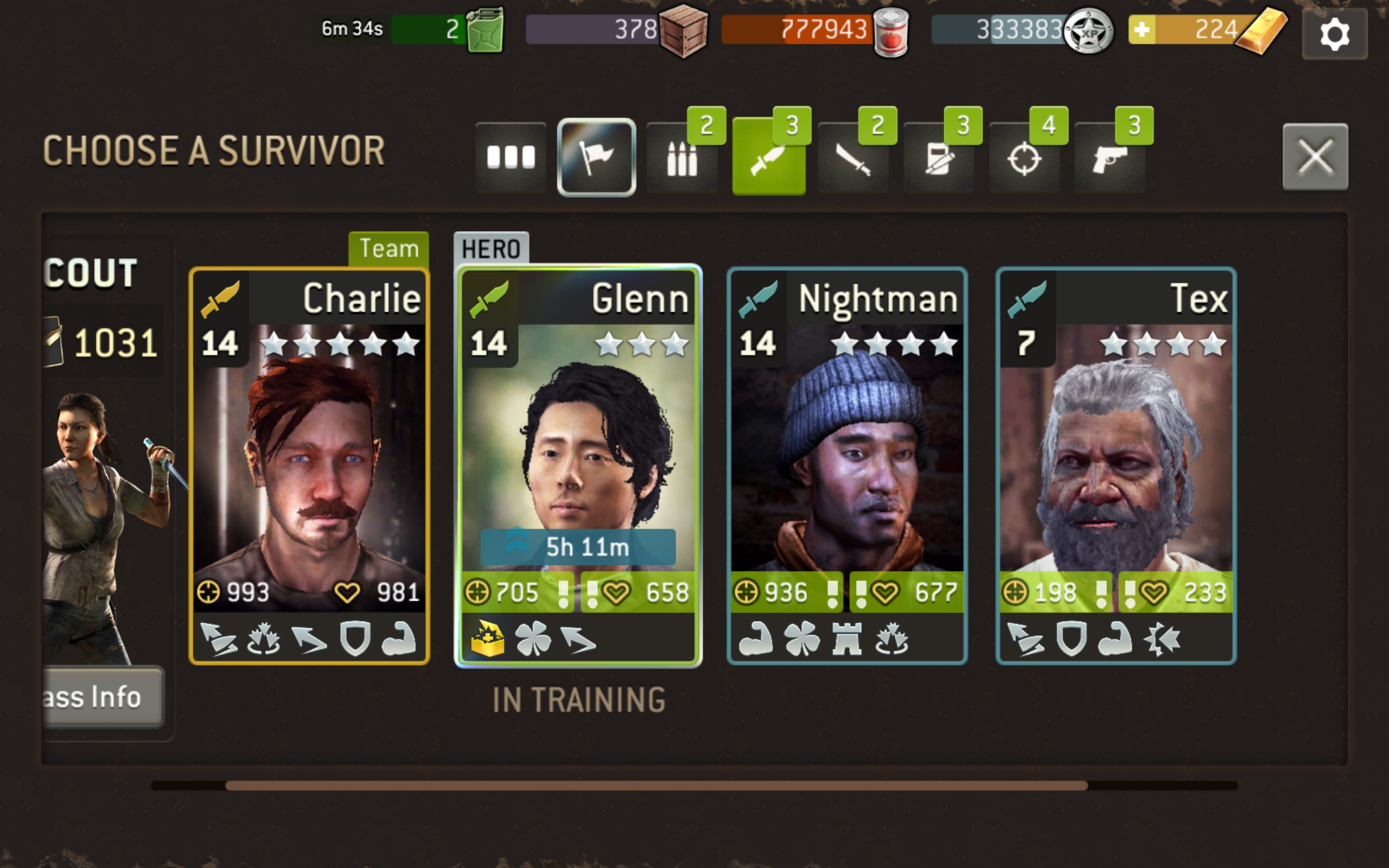 But I got this guy tonight, Hitch-Hiker, and he's got retaliate and some decent traits though not all my favorites. I'm going to keep him for now regardless because I need an extra scout and have the slot, but the thing I need some advice on is whether to promote him to reveal the fifth trait or wait in case something better comes along. I have the tokens and could have promoted Nightman but was already holding out for a scout with retaliate.
So, would I be better off taking a gamble and promoting Hitch-Hiker or waiting with hope I'll get a more ideal combo first? (My Ideal for an epic right now would be lucky, strong, retaliate, dodge, hoping for any 5th trait aside from the hated 2. I have some patience, but I dont know if I have enough to wait for the 'perfect' traits.
Thoughts? Opinions?