Outpost Attacks
DeathStroke
Member
Posts: 90
A few basic tips for how to select an opponent for outpost attacks. (For lower level tiers)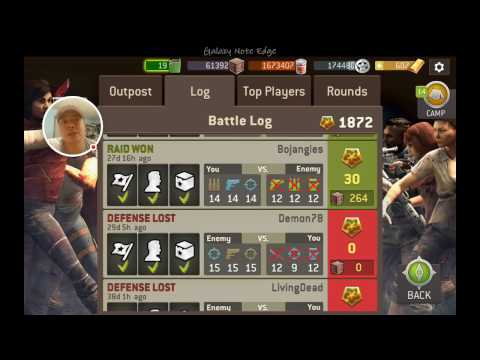 Thanks for watching! Please give it a Thumbs up if you liked it.
DeathStroke
Guild: EvilDeadRampage
SUGGESTIONS to developers for outpost gameplay.
ALLOW easier training for survivors in the outpost. Perhaps there should be list of defenders and a priority order for defense that can be set once by the defending player. Right now it's too tedious to move survivors around just to train them.
Remove attacking survivor charge abilities. Right now it's counter productive to capture more walkers because it helps the attackers too much.
Reduce time for attack to 5 minutes. 10 minutes is way too long.
Or perhaps give a bonus if it is done in a certain amount of time / moves.