Spring migration time again...🐿

capibara
Member
Posts: 6,363
Uh... is that time again when i have to move without many chances to play...ooohhh.... squeeeek!! ...breeding and migration time...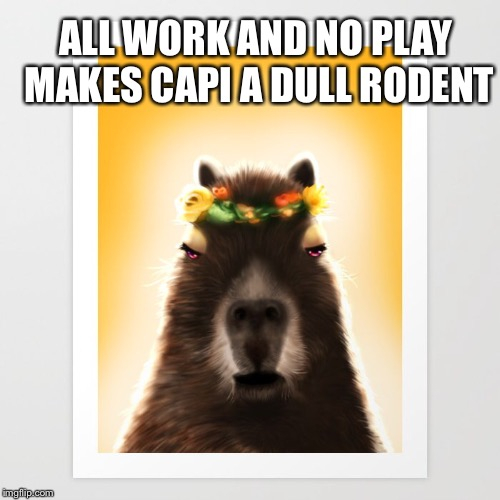 "Always be yourself unless you can be a capybara. Then always be a capybara".
--> Do you need a guild? ...send me a
Private Message
. My
Recruiting den
and my "
Art Objects
" in the Next Games Collection.