GUILD WARS 3.0 PITCH - UNLOCK ENTIRE MAP VS TOGGLE MISSION DIFFICULTIES
ATLAS-Z
Member
Posts: 3,811
So as many guilds become comfortable with Guild Wars more and more players are getting pigeonholed into which sectors and missions they are going to complete.
As fun as this might be right now it's going to get old really really quick. Having to do the same areas over and over again won't be fun for long.
I have two possible suggestions to alleviate this:
#1 UNLOCK THE ENTIRE MAP
This first solution should be very easy to implement for next games.
Don't require guilds to complete pathetic easy missions to unlock the more challenging missions ahead. Every team from competitive guilds has to assign Guild members to tackle those easy missions so their stronger players can go ahead and attempt the harder missions. What about those players that would like to push harder but can't because somebody has to open the gate?
The solution is simple. if the entire map is unlocked from the beginning players can have freedom to roam and go wherever they like and challenge any mission they choose.
#2 TOGGLE MISSION DIFFICULTY
The second solution would require code but if you put a toggle switch on every sector then players could choose easy normal or hard in that sector to provide a more fulfilling experience. This will also allow players to try different areas Forest junkyard sanctuary adjusting the mission difficulties up and down to fit their needs.
This will also create a large of diversity in scores as stronger guilds go for stronger missions.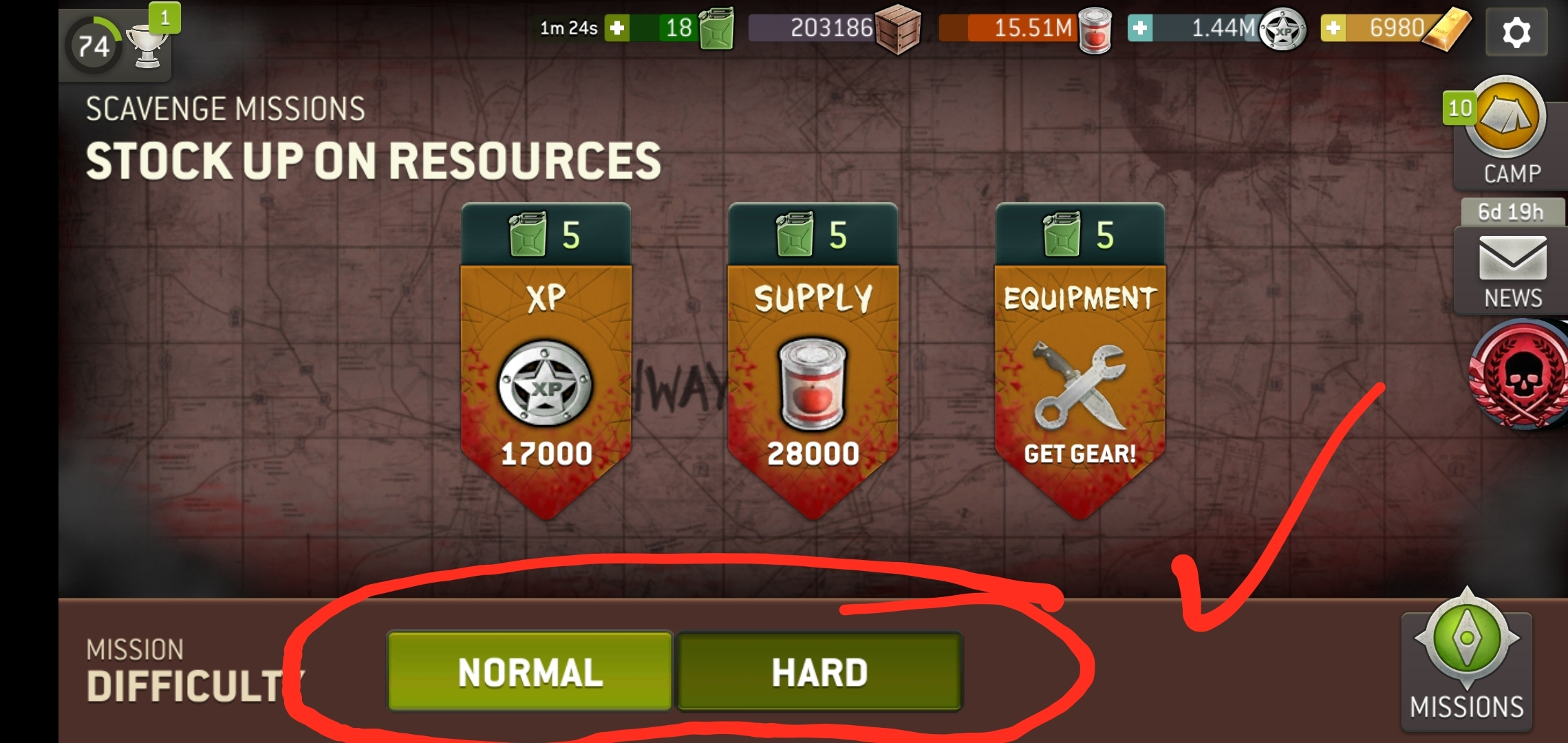 The toggle switch can be similar to the one found in scavenge.
Are you Lost? Alone? Looking for a killer team to have your back?
Join ZOMBREX! We have a tiered guild structure so players of every level and ambition can find a home they fit in.
Remember, search ZOMBREX SATISFIES. Check us out
HERE
EMAIL US -->
[email protected]
"